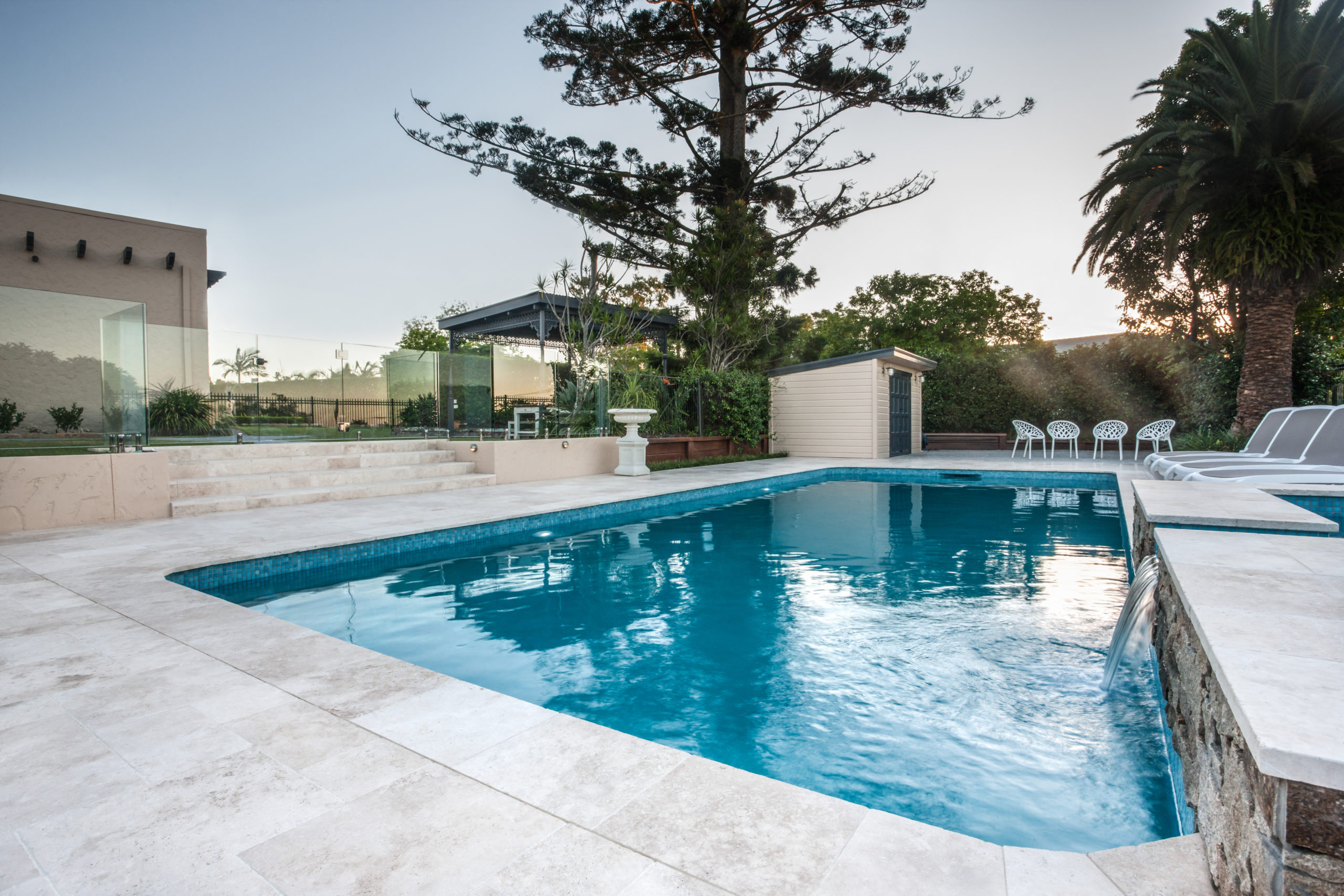 Pool areas should be spaces of relaxation and bliss, but when the tiles around your pool are unsightly it can be a huge frustration.
Wet areas like pool surrounds should always be non-slip for safety reasons.  If they're too slippery, it can be very dangerous.
For this reason, the stone and tiles used around pools are often highly textured. This makes them safer, but it also makes them harder to clean, and more likely to accumulate dirt and grime.
Mould is often a problem in wet areas, and pools are no exception.
Saltwater pools can sometimes experience 'spalling', where part of the stone physically flakes away.
Pool walls often have issues with efflorescence, where a white crusty mineral forms on the surface of the tile or grout. 
The good news is that Slique treatments can not only fix all of these issues but also help to keep your pool area looking its best all year long.
Solutions for Pool Areas: