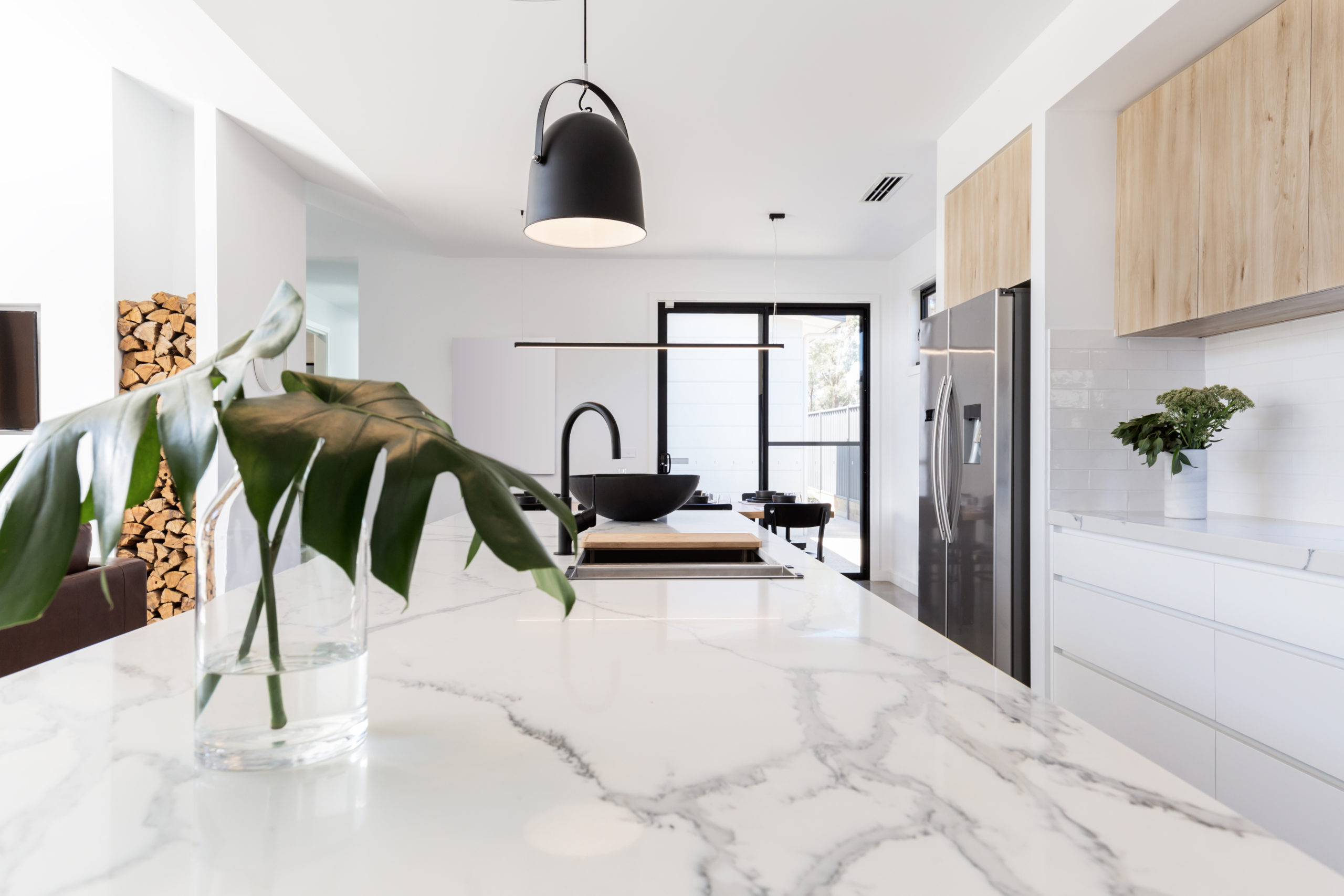 Kitchen bench tops, dining tables and vanities are high-use surfaces. They're also often high-value and high-visibility so you want them looking their best!
Drops and spills are common on benchtops because the kitchen is such a hub of the home, and those drops and spills cause damage. Cleanliness of benchtops is also very important so bacteria can't grow.
Some acid-sensitive benchtop materials like marble, limestone and concrete can be 'etched' and dulled easily by any acidic spills (think juice, wine or vinegar). This makes the benchtop dull and lacklustre.
We are particularly excited about a new partnership with the More Anti-Etch coating system to protect against acid-etching and staining. The coating is extremely thin so looks and feels very natural. It comes in a honed or polished finish so you can achieve the aesthetic look you want, and it is completely food safe so safe for use in kitchens.
Incredibly, the More Anti-Etch coating will not crack or peel, and most importantly it has a 10-year guarantee of no etching or staining – which is a game-changer for all acid-sensitive tops.
Solutions for benchtops, tables and vanities: