NZ's weather makes mould and algae unavoidable
Sandstone, limestone, travertine, and concrete are all fantastic, beautiful non slip surfaces for external areas such as pool areas, balconies, patios, and paths. Unfortunately they also happen to be very absorbent, and often textured, surfaces. This makes them very prone to mould and algae growth.
With New Zealand's weather and 'four seasons in one day' mould and algae can be rife. With lots of trees, plant life often intrudes onto tiled areas and this can speed up the growth of mould and algae. High sides providing year round shade and poor falls leading to pooling are also common causes of mould.
Waterblasting is often the Kiwi homeowner's go-to solution for mould, but this abrasive process can destroy sealers, and sometimes create physical damage to stone that creates other on-going issues. While waterblasting is a quick fix this damage can lead to mould and algae growing quicker and becoming harder to remove in the future, creating a vicious cycle. For these reasons we do NOT recommend waterblasting any stone or tiled surface.
Slique can remove mould and algae safely from any stone or tiled surface. We can apply sealers to reduce absorbency and bio-cides (slow release mould inhibitors) to stop mould growth. We aim to put in place systems so that external surfaces can be safely maintained for long periods of time free of mould and algae.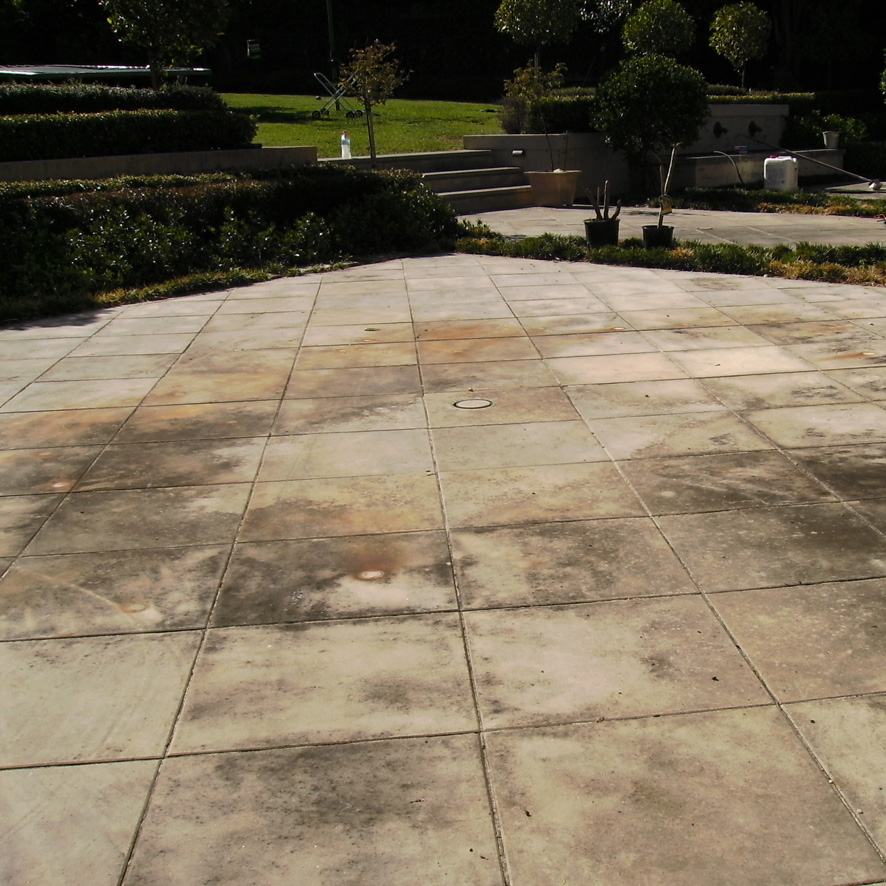 If mould growth covers an entire area, it is difficult to see the original colour of the surface

Algae on stone is more common in sheltered spots, such as this pool area surrounded by hedging

After tile cleaning takes place, all traces of the mould and algae have been removed